Custom made PVC Reptile Cages
Operating on the Reptile market for a long time, we noticed the lack of High Quality Terrariums and Breeding Racks that could both please the eye of the most demanding Aesthetes and be fully functional and easy to use.

The requirements of different animal breeders differ significantly from each other and each of them needs a different solution tailored to their space, possibilities and breeding ambitions.
Therefore, listening to your needs, together with you, we create Modern PVC Terrariums, which are not only Good Looking and unique, but also Practical, Durable and totally tailored to the requirements of even the most demanding Breeders.
Provide Luxury to Your Reptile
Our IMCAGES company produces Reptile Cages made of foamed PVC for individual and wholesale customers. We carry out orders for large Breeders, ZOO Parks, Animal Rescue Centers and Foundations.

We also help Individual Enthusiasts to realize their previously impossible dreams.

For the impatient ones, we also offer ready-made models of Terrariums, which can be purchased faster. However, if your needs are more crazy, we encourage you to use the Terrarium Calculator, which will help us price your tanks.
Our Reptile Enclosures are made in the technology of Foamed PVC with a Hardened Surface. This guarantees high strength and at the same time lightness and aesthetics.

  Thanks to the hardened outer surface and a special assembly process, our terrariums are:
     Waterproof,
     Sterile
     Very durable and incredibly light.
     They can be freely placed on top of each other by combining them into shelves.
     They can handle heavy loads with ease.
Our Terrariums come in 3 colors:
We can easily send products to all European Union countries as well as Switzerland, Great Britain and Norway. The shipping price is determined individually depending on the size of the terrarium and the shipping address.
PVC Terrariums for Reptiles and Amphibians
Rack Systems - Breeding Racks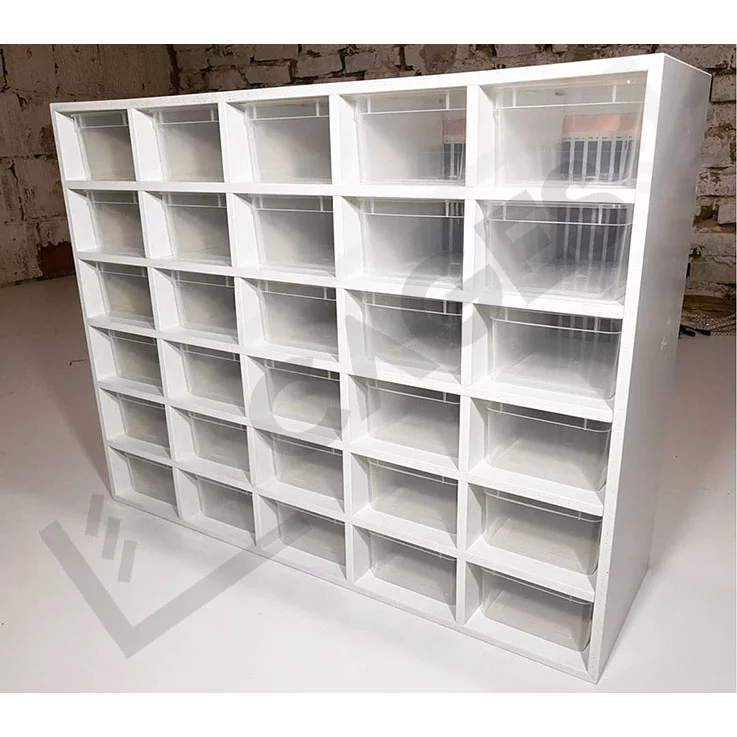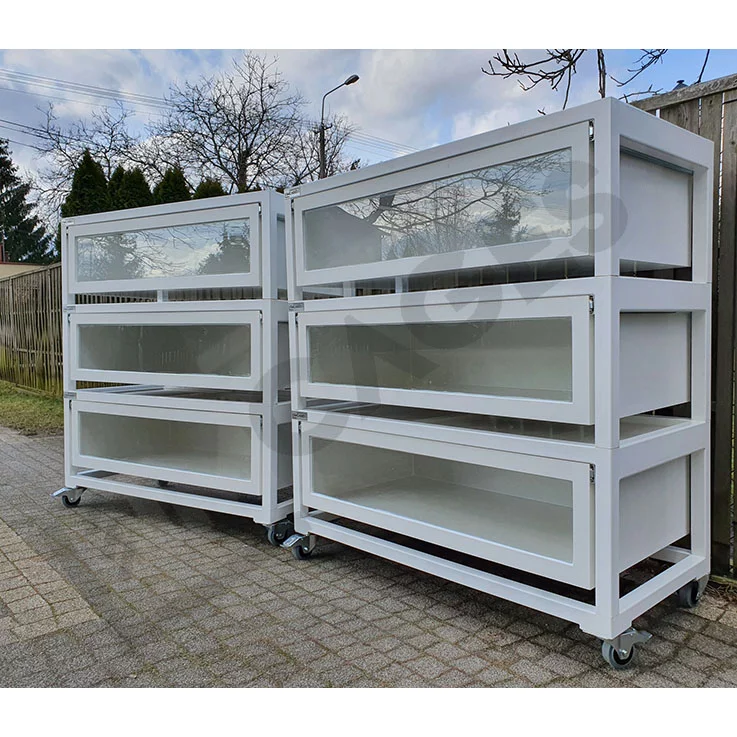 Additionally, our Terrariums:
     They are waterproof - they can be washed entirely with Preasure Washer!
     You can freely choose the dimensions and appearance.
     They are equipped with modern LED lighting.
     Tempered glass sliding or opening doors.
     Possibility to install special ventilation for chameleons and more demanding reptiles.
     Possibility to mount a heating panel or a heating lamp.
     Available in white, gray and black.
Write us what you need and we will evaluate it together with the cost of shipping and send you a ready quote.
IMCAGES
Juliusza Słowackiego 1
05-805 Kanie
IMCAGES Mikołaj Iwanowicz
Ordona 1

05-825 Grodzisk Mazowiecki, POLAND

NIP/TIN: PL5342521207
Numer konta: 23 1020 1055 0000 9202 0469 9783
IMCAGES MIKOŁAJ IWANOWICZ
ORDONA 1
05-825 GRODZISK MAZOWIECKI
IBAN: PL 50 1020 1055 0000 9402 0470 0169
IMCAGES MIKOŁAJ IWANOWICZ
ORDONA 1
05-825 GRODZISK MAZOWIECKI
POLAND
Bic/swift : BPKOPLPW
IBAN: PL 27 1020 1055 0000 9702 0482 1007
IMCAGES MIKOŁAJ IWANOWICZ
ORDONA 1
05-825 GRODZISK MAZOWIECKI
POLAND
Bic/swift : BPKOPLPW
In addition, we also produce Reptile Displays and Breeding Racks for individual orders.
More projects can be found on our fanpage