Custom made Reptile Cages
The IMCAGES company produces terrariums made of foamed PVC with hardened surface for custom orders. We offer stock models as well as individual customer designs.
Thanks to the hardened outer surface and a special production process, our terrariums are:
waterproof,
100% sterile
very durable and incredibly light.
They can be freely stacked on top of each other by combining them into shelves.
They can withstand heavy loads.
Terrarium for reptiles and amphibians
Rack Systems for Breeders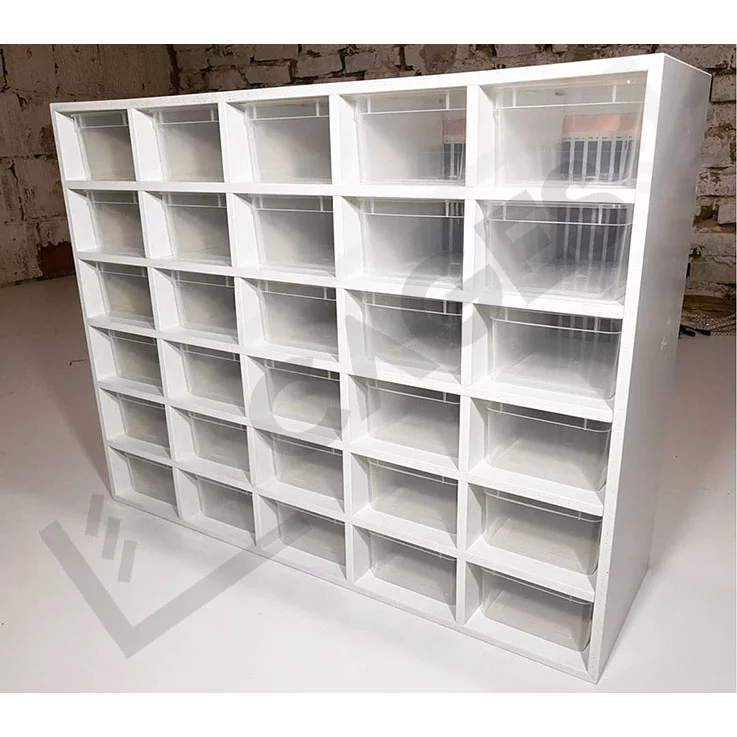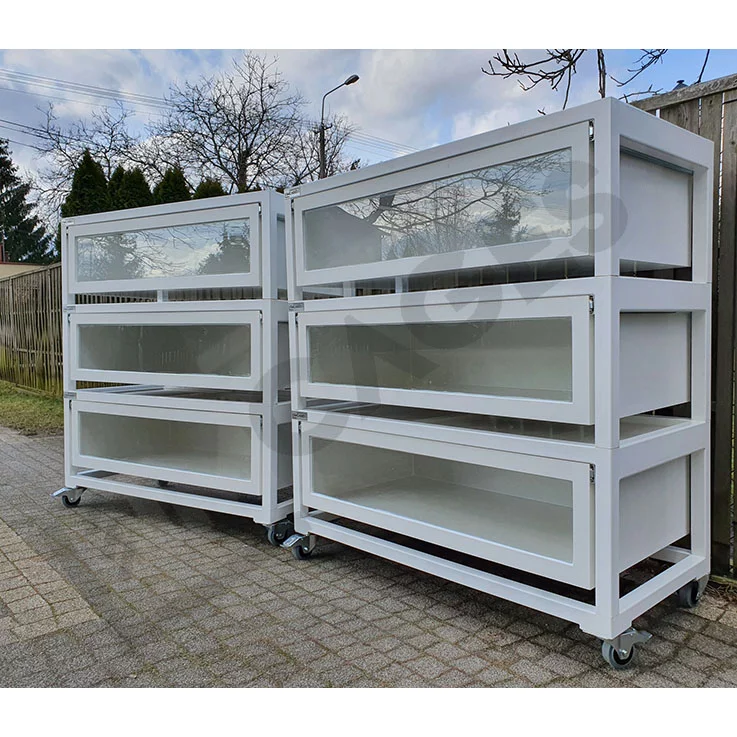 Additionally, our terrariums:
They are waterproof - they can be washed entirely with high preassure water !
You can freely choose dimensions and external appearance.
They are equipped with modern LED lighting.
Tempered glass sliding or opening glass door.
Option to install special ventilation for chameleons and more demanding reptiles.
Possibility to install a heating panel or a heating lamp.
Available in white and black.
We ship to all European Union countries. The shipping price is determined individually depending on the size of the terrarium and the shipping address.
In addition, we also produce Reptile Displays and Other breeding shelves on individual order.
More projects can be found on our fanpage.
IMCAGES
Juliusza Słowackiego 1
05-805 Kanie
IMCAGES Mikołaj Iwanowicz
Ordona 1

05-825 Grodzisk Mazowiecki, POLAND

NIP/TIN: PL5342521207
Numer konta: 23 1020 1055 0000 9202 0469 9783
IMCAGES MIKOŁAJ IWANOWICZ
ORDONA 1
05-825 GRODZISK MAZOWIECKI
IBAN: PL 50 1020 1055 0000 9402 0470 0169
IMCAGES MIKOŁAJ IWANOWICZ
ORDONA 1
05-825 GRODZISK MAZOWIECKI
POLAND
Bic/swift : BPKOPLPW
IBAN: PL 27 1020 1055 0000 9702 0482 1007
IMCAGES MIKOŁAJ IWANOWICZ
ORDONA 1
05-825 GRODZISK MAZOWIECKI
POLAND
Bic/swift : BPKOPLPW